We built Casa Xixim from the ground up, basing every design decision on the ideal layout for vacationing groups seeking sustainable travel. Walls slide open and closed to maximize the connection to nature, and create the ultimate cross breeze. The social gathering spaces – dining, sofa, pool, terraces – are energizing, fun, and invite togetherness. The four master bedrooms are spacious and private, with each having their own unique personality to fit everyone in your group.
BEDROOM SUITES
AC, Haiku fan, Tuft & Needle mattresses, laptop safes, ensuite bathrooms, eco-friendly bath products, Frette sheets + towels
SOCIAL SPACES
Dine together at the long table, sneak in a hammock nap, lounge at the pool, explore the beach.
Max 8 Guests (4 kids -18)
4 Master Suites, 4.5 Baths
Laptop safes
Frette linens + towels
Tuft & Needle mattresses
Eco-friendly bath products
Hair dryers
Sustainable Operations
Long dining table
Bar top
Garden grill
Screened louvers
Terraces + roofdeck
Private pool
Solar power
Bedroom AC
Key-code gate
Energy efficient ceiling fans
Free Wifi
Projector + screen
Device hookup
Private pool + loungers
Beach loungers + shade
Kayaks + SUP
Snorkel gear + aqua shoes
Beach shower + footbath
Hammocks
Boardgames + toys
WALLS SLIDE OPEN & CLOSED
Casa Xixim was built with sustainable travel in mind. We utilize local building practices, modern architecture, and permaculture principles. Living room and bedroom walls slide open and closed to maximize the connection to nature and create the ultimate cross breeze. We don't have glass windows by design. Instead, screened wood louvers let the cooling sea breeze come through or can shut out the elements completely.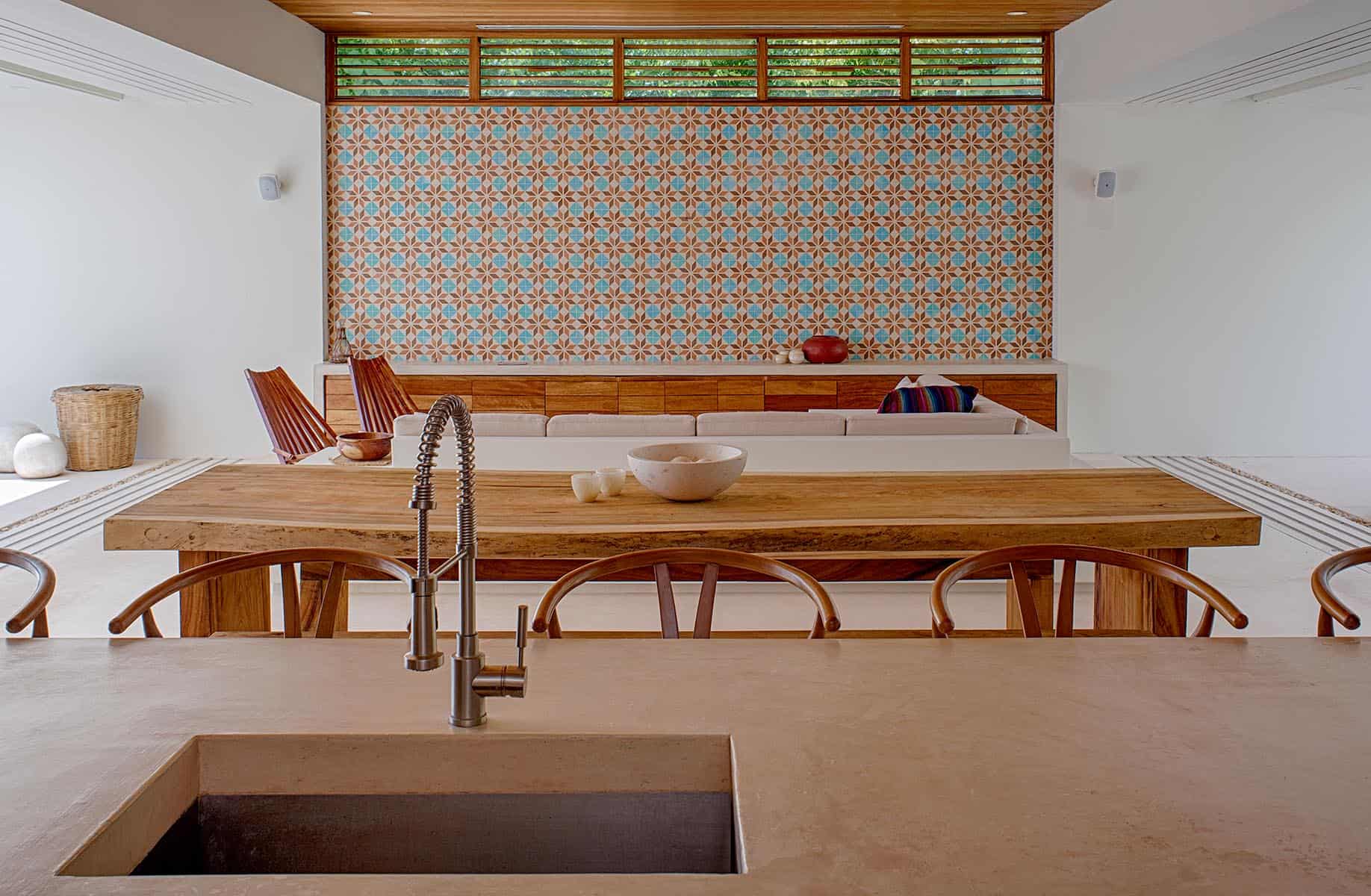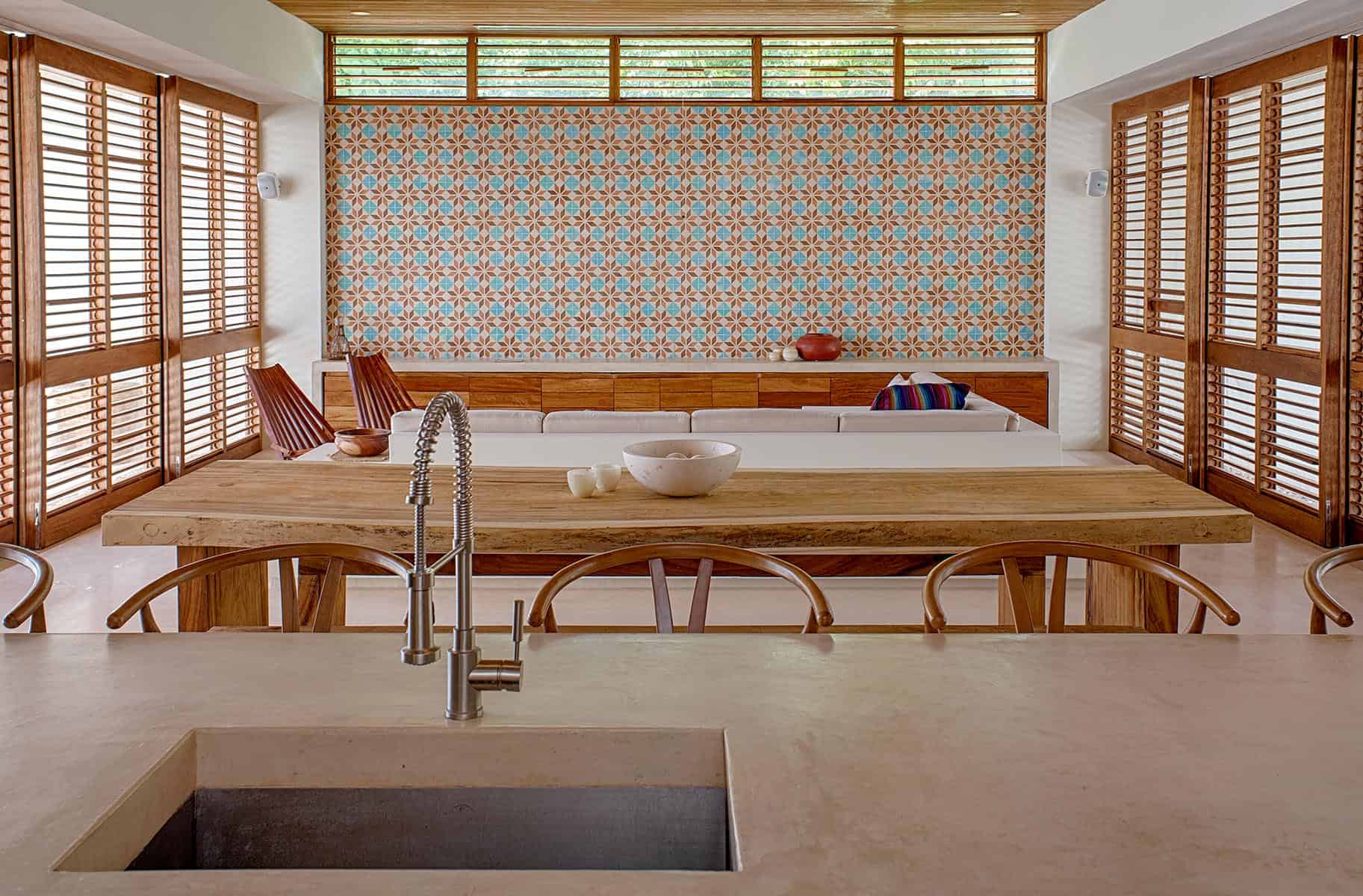 SOLIMAN BAY, TULUM
Our tranquil turquoise bay is protected by a coral reef and is lined with a white sandy beach. The secluded community here at Soliman Bay is friendly and laid back. Most folks spend their days lounging at the pool, exploring the beach, waking for sunrise, kayaking, and snorkeling. More adventure is close by: Mayan ruins, cenotes, jungle tours, artisan crafts, restaurants, and night life. Casa Xixim is located 1.5 hours south of the Cancun Airport, only 5 minutes to the Tulum Ruins, and just 15 minutes north of Tulum Pueblo.